Wilding Religion: Religion & Nature
Instructors: Amy Erickson and Jacob Kinnard
Hieronymus Bosch, Saint John the Baptist in the Desert
Course Synopsis: In this course, we will explore the dynamic and fluid relations between religion and "nature" or the more-than-human world. We understand religion as present both within and outside the bounds of conventional religious traditions. In this course, then, religion includes Judaism and ancient Israelite religion, Christianity, Buddhism, Hinduism, and Indigenous religions, but also ecofeminism and ecowomanism, nature writing, and environmentalism. Topics include humans' relationships with "nature" and the land as they are practiced, ritualized, and textualized; the role of religions in environmental destruction and in ecological thriving; and the development of eco-spiritual perspectives.
1. Participation in forum discussions and in Journey Week class sessions.
We will calculate your participation grade in consultation with you, based on a one-page reflection upon your own participation, which you will submit at the end of the quarter.
If you miss more than one forum, it will have a negative impact on your overall grade. We take participation in the forums very seriously.
From the Masters Student Handbook (so this a school-wide policy): "Class attendance and class participation is an integral part of the degree programs. Absence from classes equivalent to 20% of course work (two weeks for a ten-week course) is grounds for suspension from a course with WF (Withdrawal Failing) recorded on the transcript." 
2. Summary and Response Paper. 2 pages double-spaced. 
Between Week 2 and Week 4, there will be six opportunities to write this paper. Only one will serve as your grade for this assignment. You may write as many papers as you'd like, and we'll take the highest grade. In other words, you can submit up to six papers until you're satisfied with your grade. Or you may write one and get an A, at which point, you're done.
First page (summary): In approximately one double-spaced page, write a critical summary of the reading due on this date answering questions such as: What is the point the authors are trying to make? What kind of data are they using to make that point? Who are they in conversation with (not necessarily specific persons, but what kinds of other scholars are they in conversation with)?
Second page (response): Find a way to respond to the point that the authors are making by reflecting on the significance of the reading for you.
These are short papers, but they are asking for a great deal of analysis.  Be sure to give yourself adequate time to complete them!
3. Annotated Bibliography, Outline and Thesis.
4. Final paper (4-5 pages)
The topic should be clearly related to the theme of the course, and it should matter to you.
In your paper, we will expect you to 1) argue a thesis (make a claim!), 2) provide 3-4 solid points of evidence: each point should provide support to/for your central claim (in other words, you need to make it clear how each point is directly related to your thesis), and 3) draw a conclusion that tells us why (and perhaps, to whom) your thesis matters.
Be sure to have about 4-5 external sources in the paper (in addition to course texts and readings).
Details: 4-5 pages not including bibliography. Standard formatting: Double-spaced, 1 inch margins, 12 pt point font
5. Peer Review
You will be creating a reverse outline for the paper you have been assigned to peer review.  
Details:
Tell your colleague what you believe is their thesis statement.
Outline the paper, noting paragraph by paragraph, how the evidence supports the thesis. In the outline, you are reflecting back what is there, not what should be there.
At the end, tell your colleague how they can improve the structure of the paper and their use of evidence to help their reader understand and be convinced by their argument. You may also comment on their use of the articles/chapters they read and how effectively their voice and insight comes through in the paper.
Try to ignore grammatical and other sentence-level editing.  Your mission is to help them create a better argument.
 
 
Posts to discussions that have ended will not be accepted. The point is to have conversation. If you don't show up for the conversation when it's happening, you miss out. Posting just for your instructors' benefit defeats the purpose.
Late Summary and Response Papers will not be accepted.
All other assignments will be marked down at the rate of a letter grade per day.
No incompletes. Unless there are extenuating circumstances, which "typically include a death of a loved one, an unforeseen medical emergency of the student or immediate family member, students with granted ADA accommodations, or other substantive changes" (that's from the Masters Student Handbook)
Throughout the quarter, we will have several discussions which will compose a large part of our engagement with each other in this online learning space. For these discussions to be meaningful conversation spaces, we all need to take responsibility for consistent and substantial participation. Instead of grading discussions based on number of words posted or on frequency, we will assess discussions based on the degree to which you substantially engage in the conversation each week. Over the course of a conversation, substantial engagement means:
Extend the conversation - creatively and critically push the conversation forward, do not just regurgitate what has already been said. If 1 or 2 other students have already responded directly to instructor provided prompts for the week, do not simply write another response to the prompts unless it adds something new to the conversation. You need to extend the conversation by adding an additional or 

different insight

 from the course materials, by asking a 

new question

that stems from one of the posts already offered, by offering a related and 

contextualized example

 of the issue being discussed from your own experience, or by creatively 

integrating your own perspective

 with what has already been posted. 
Ask contextualized questions - situate your questions within the discussion by referencing the course materials and other parts of the conversation thread that inform your inquiry. Give us a little background as to why this question matters to you and how it relates to the course.
Engage others in the course - thoughtful engagement with other students in the course and with the instructional team. 
Engage the course materials - thoughtful engagement with readings, lectures, student presentations, and any other materials related to the course.

Referencing and citing course materials

 in your posts where appropriate is encouraged. 
Each post need not do all of these things, but your overall participation in each conversation should demonstrate all of these components. You might have several short posts and a handful of longer posts in a week or you might have only a few strategic substantial posts. Either way, your overall participation in each conversation will be evaluated for substantial engagement. The goal of this discussion design is to encourage and reward interchange, so post often and engage each other with meaningful questions that open to other questions.
Readings: Most of the readings will be available to you as PDFs through the course site, but there is one book - a novel - we'd like you to buy and read in preparation for our on-campus sessions during Journey Week:
Gita Mehta, A River Sutra , Vintage 1994 (you may use any edition or format you like).
Students: To add a resource, image, or link, hit the edit button in the upper righthand corner, scroll down to the bottom of the resources currently in place on the page, and add your bit. Even if you feel weird about suddenly having editing powers, try to embrace it! As long as everyone adds underneath what's already there (and doesn't try to edit or change what others have added to the page), this will work.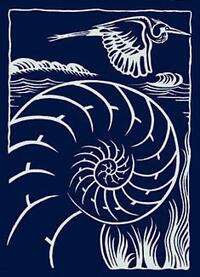 Yale's Religion and Ecology Supersite
 
Documentary: Gather
Many are familiar with the tangible losses associated with colonization — land, homes and people. But there are also the intangible losses — language, designs and cultural practices — that can totally reconfigure how Indigenous people and their descendants relate to each other. "Gather," a documentary by Sanjay Rawal, intimately examines one intangible loss — food traditions — and its use in pursuit of Native sovereignty in the United States.
Carolyn Finney,"Who Gets Left Out of the 'Great Outdoors' Story?" NYT Nov 4, 2021.
See also her book

Soul Fire Farm is an Afro-Indigenous centered community farm committed to uprooting racism and seeding sovereignty in the food system. https://www.soulfirefarm.org/ 
"Why We Have to Combat Eco-Fascism to Save the Planet" In Sharp
"Another world is not only possible, she is on her way. On a quiet day, I can hear her breathing." --Arundhati Roy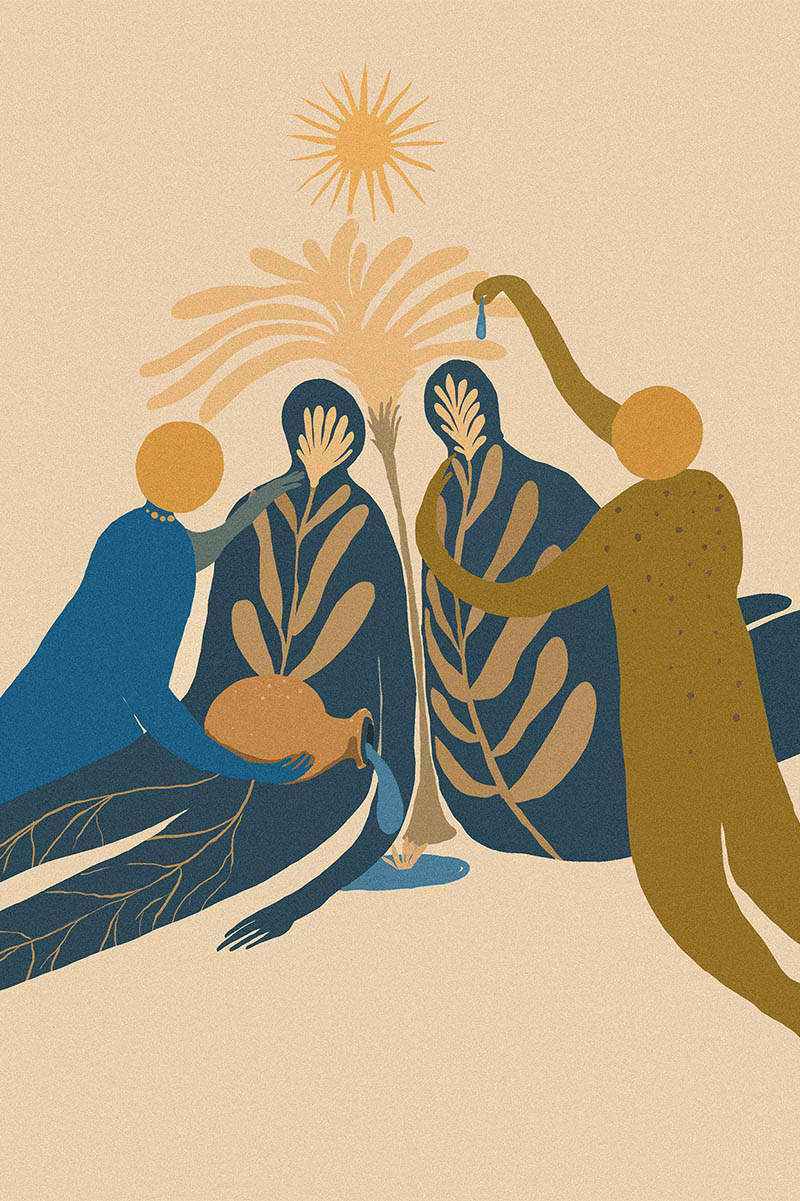 Emergence Magazine
Emergence Magazine and Podcast: It has always been a radical act to share stories during dark times. They are regenerative spaces of creation and renewal. As we experience a loss of sacred connection to the earth, we share stories that explore the timeless connections between ecology, culture, and spirituality.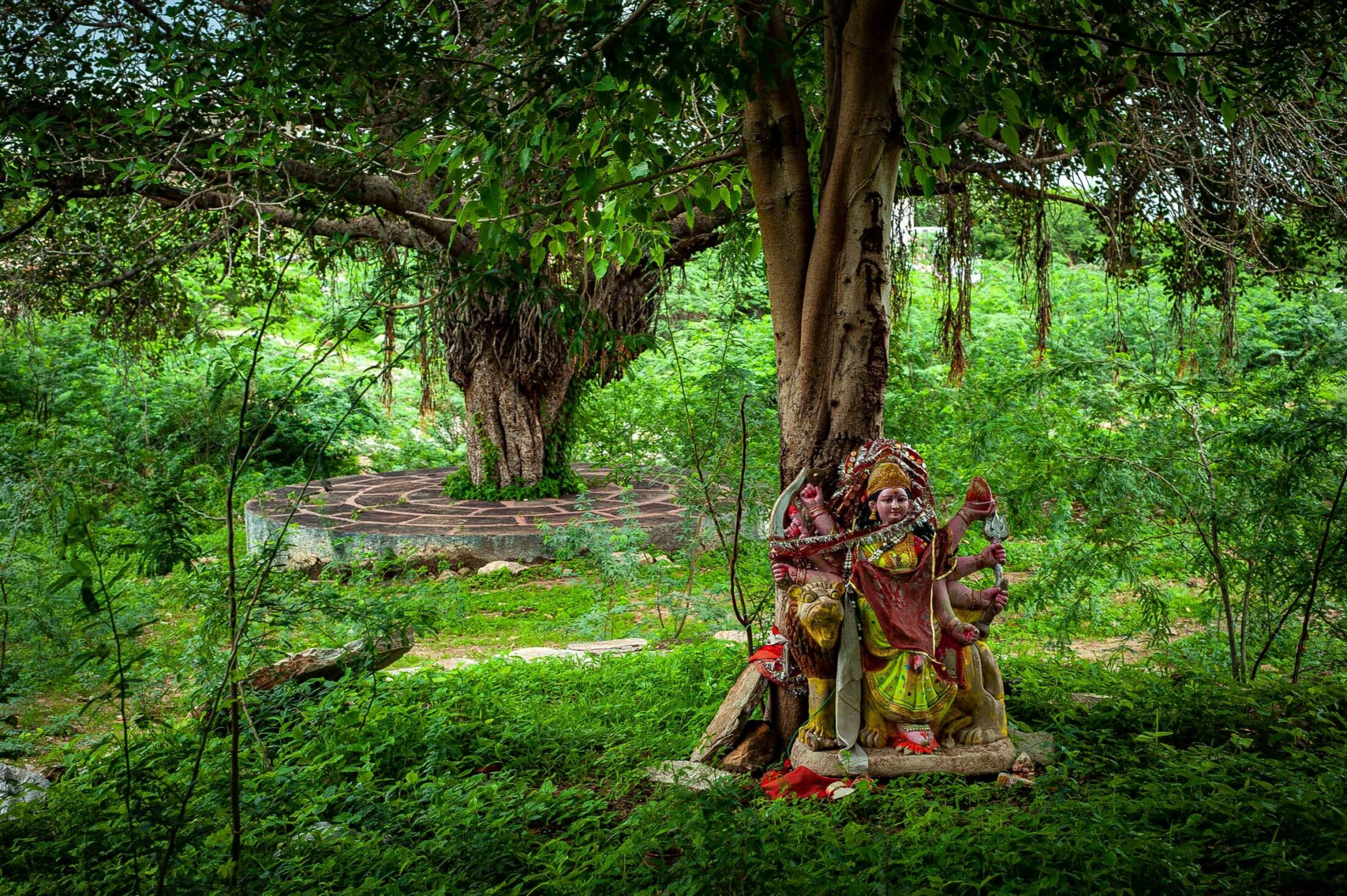 The goddess Durga stands as a protector at Bhuna Bai ji ka Oran—a sacred grove in central Rajasthan
"Make extreme wealth extinct: it's the only way to avoid climate breakdown"
 
Required Reading: Climate Justice, Adaptation, and Investing in Indigenous Power (from NDN Collective's Climate Justice Campaign)

: This is page everyone is invited to co-create (in other words, students and teachers have editing capabilities so any time you see something you want to share with the class, add it here).
| | | | |
| --- | --- | --- | --- |
| Date | Day | Details | |
| Sep 14, 2021 | Tue | Kinnard and Erickson: Introductions to the Course | due by 05:59AM |
| Sep 15, 2021 | Wed | Religion and Ecology: The Big Picture | due by 05:59AM |
| Sep 17, 2021 | Fri | Ecology and Religion: The Big Picture, Part 2 | due by 05:59AM |
| Sep 22, 2021 | Wed | Indigenous Ecologies, Part 1 | due by 05:59AM |
| Sep 22, 2021 | Wed | Short Paper One | due by 05:59AM |
| Sep 24, 2021 | Fri | Indigenous Ecologies, Part 2 | due by 05:59AM |
| Sep 24, 2021 | Fri | Short Paper Two | due by 05:59AM |
| Sep 29, 2021 | Wed | Biblical Perspectives | due by 05:59AM |
| Sep 29, 2021 | Wed | Short Paper Three | due by 05:59AM |
| Oct 01, 2021 | Fri | Christian Eco-Theologies | due by 05:59AM |
| Oct 01, 2021 | Fri | Short Paper Four | due by 05:59AM |
| Oct 06, 2021 | Wed | Hinduism and Ecology | due by 05:59AM |
| Oct 06, 2021 | Wed | Short Paper Five | due by 05:59AM |
| Oct 08, 2021 | Fri | Greening Buddhism | due by 05:59AM |
| Oct 08, 2021 | Fri | Short Paper Six | due by 05:59AM |
| Oct 11, 2021 | Mon | Journey Week: Monday, Oct 11 - Friday, Oct 15 | due by 02:58PM |
| Oct 11, 2021 | Mon | Day One of Journey Week on Zoom | due by 02:59PM |
| Oct 12, 2021 | Tue | Day Two of Journey Week on Zoom | due by 02:59PM |
| Oct 13, 2021 | Wed | Day Three of Journey Week on Zoom | due by 02:59PM |
| Oct 15, 2021 | Fri | Day Four of Journey Week on Zoom | due by 02:59PM |
| Oct 21, 2021 | Thu | Iliff EcoJustice Conference | due by 02:30PM |
| Oct 27, 2021 | Wed | Eco Womanism | due by 05:59AM |
| Oct 29, 2021 | Fri | Eco Spiritualities and Ethics | due by 05:59AM |
| Nov 05, 2021 | Fri | Annotated Bibliography, Thesis, and Outline | due by 05:59AM |
| Nov 12, 2021 | Fri | Rough Draft | due by 06:59AM |
| Nov 15, 2021 | Mon | Peer Review | due by 03:59PM |
| Nov 21, 2021 | Sun | Final Paper | due by 03:59AM |
| Nov 21, 2021 | Sun | Participation Self-Evaluation | due by 06:59AM |